Remote Aerial Inspection Services
Wind Turbine Rotor Inspections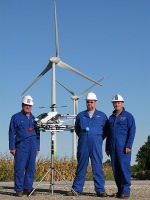 Regular photographic inspections of wind turbine rotor surfaces will detect surface cracks or irregularities, an indication of pending structural failure.
Our remote high resolution photographic system provides a cost-effective solution for wind farm maintenance crews. Please inquire for an on-site demonstration.
Flare Tip/Stack Inspections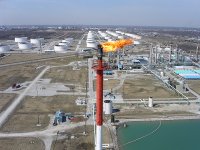 Safe and cost effective, our remote aerial inspections with high resolution digital photographs help our refinery customers to make quality maintenance assessments of their flare tip condition and service life.
Our three man crew including a highly experienced unmanned aerial vehicle (UAV) operator, remote aerial photographer and ground safety observer comply with Transport Canada air regulations for unmanned air vehicle operations in Canada.
Each flight requires the issuance of a Special Flight Operations Certificate (SFOC) intended for the mitigation of risk.
We have an accident free record with our comprehensive approach to UAV maintenance and flight safety.
Customer references are available.